Toddlers are full of life and curiosity. As they are growing and developing, so are their brains. During this crucial time of brain development it's important to ensure they are getting all the essential nutrients—including essential fatty acids (EFA). Adding Equazen to your toddler's diet provides EFA supplementation that may give them the support they may need to help increase concentration and help improve learning capabilities. Equazen even comes in a toddler-friendly liquid formulation in two tasty flavours, vanilla and citrus, so it's easy to pick one your child will prefer!
Equazen Liquid contains all the EFA ingredients that have been proven to support children 3+ years and older with learning and behavioural concerns. Equazen Liquid has the same key ingredients as the Equazen range.
Find a Distributor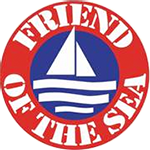 Equazen® has been shown to:
Help improve attention and concentration1,2
By increasing attention span and focus
Help improve learning capabilities3
Such as reading, writing and drawing
Support brain functions4
By providing necessary essential fatty acids support for brain development
Packaging and product claims may vary depending on country-specific regulations. Products available in selected markets only.
References
Sinn N and Bryan J. J Dev Behav Pediatr. 2007;28(2):82-91.
Sinn N et al. Prostaglandins Leukot Essent Fatty Acids. 2008;78(4-5):311-26.
Richardson AJ et al. Pediatrics. 2005 May;115(5):1360-6.
Kidd PM. Altern Med Rev. 2007 Sep;12(3):207-27.
Innis SM. J Nutr. 2007 Apr;137(4):855-9.