Did you know that omega-3 deficiencies are proven to be linked with poorer heart health? 1 It's these omega-3 fatty acids that should be an essential part of your diet to help protect your heart. The best source of omega-3s is fish, but if you aren't consuming enough fish, you may not be receiving the benefits that they offer. If you suspect you aren't getting a hearty fix of fish, you may want to consider supplementing your diet.
Cardiozen is a concentrated source of omega-3 fatty acids to help protect your heart health. Omega-3s offers protection to your heart by:2
Equazen® is proud to sustain Friend of the Sea (FOS), the project of the World Sustainability Organization to promote environmental conservation. Friend of the Sea has become the leading certification standard for products and services which respect and protect the marine environment.
Find a Distributor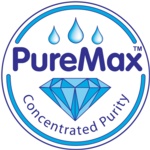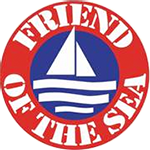 Omega-3s offers protection to your heart by:2
Improving endothelial function
Protects the strength of the walls of your blood vessels
Helping to regulate anticoagulation activity
May help prevent unwanted coagulation.
Lowering triglyceride levels
Triglycerides are a type of fat found in your blood that is stored in your fat cells if not used immediately.
Packaging and product claims may vary depending on country-specific regulations. Products available in selected markets only.
References
Hibbeln JR et al. (2006) Healthy intakes of n-3 and n-6 fatty acids: estimations considering worldwide diversity. Am J Clin Nutr. 83(6 Suppl):1483S-1493S.
Bradberry JC, et al. P T. 2013 Nov;38(11):681-91.
Wiktorowska-Owczarek A, et al. Adv Clin Exp Med. 2015 Nov-Dec;24(6):931-41.
Garrido-Maraver J, et al. Mol Syndromol. 2014 Jul; 5(3-4): 187–197.